Kentucky Personal Injury Lawyer
Corbin Car Wreck and Personal Injury Law Firm
We provide clients with aggressive representation throughout Laurel, Knox and Whitley County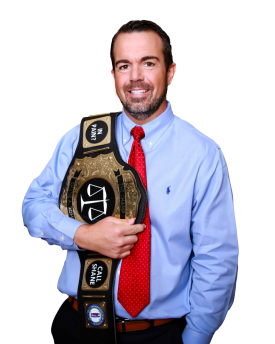 At the Copeland & Romines Law Office, PLLC, in Corbin, Kentucky, we work closely with our clients to accomplish all of their legal goals. When you come to our firm, you will meet directly with your lawyer to discuss your legal options and make informed decisions. We will aggressively pursue our clients' interests in bankruptcy, car accidents, personal injury, workers' compensation, criminal defense and various other legal situations.
In Pain? Call Shane! (866) 868-8376
At our Corbin, KY law firm, you will meet directly with our attorneys — Shane Romines and Martha Copeland — about your case. Using technology to our advantage, we are able to keep our clients informed during every stage of their case.
Putting our Trial Experience to Work for You
Our Kentucky law firm was founded in 2003 by two attorneys with more than 20 years of combined experience. Comfortable in the courtroom, we are not intimidated by representing our clients in trial. Although we will always work to find the most economical solution to your legal problem, you can rest assured that we will not back down from litigation if it is in your best interests.
Our law practice is focused primarily on personal injury and workers' compensation law. We strive to help victims get the compensation they deserve. Insurance companies are not on your side. When you have been hurt because of someone else's actions, an experienced lawyer can negotiate with the insurance provider on your behalf and protect your interests in the courtroom.
Schedule an Appointment With an Experienced Lawyer
Whatever your legal concerns, we have the experience you need on your side. Call 866-868-8376 or contact us online to schedule an appointment to find out how we can help you. We will take the time to listen to your concerns and answer all of your questions. For your convenience, we accept MasterCard and Visa.