Staff
Meet our friendly staff
We pride ourselves on having a helpful and friendly Staff. These are generally the first people you speak with and the people you from which you expect to get answers.
Dana Vanover, Administrative Assistant: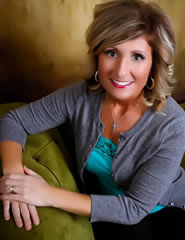 Dana is the primary assistant to Attorney Shane Romines. During her time at Copeland & Romines, her primary focus has been in the area of personal injury which has been the main area of focus for the firm and Mr. Romines specifically. Dana assists in drafting demand letters to insurance companies, record collection and communications with adjusters and physicians to ensure that the client's personal injury award is maximized and the client kept informed at each stage of the case. Dana is also intricately involved in the preparation of pleadings in lawsuits, scheduling of depositions and discovery in cases and preparation for Trial.
Donna Romines, Administrative Assistant:
Donna is the main receptionist and performs work for each of our attorneys. Her primary areas of assistance include personal injury, deed work, title work and Wills. Donna assists in all aspects of the cases, including drafting demand letters, pleadings, record collection and communications with physicians and adjusters.